Our leadership team recognizes the authority of God, and realizes that we are shepherds
who serve under the Chief Shepherd, Jesus Christ. We desire to devote ourselves to prayer
and to the ministry of the Word. Our passion and goal is to equip the believers for the work
of the ministry until we all attain maturity in the fullness of Christ.

Pastor Ben and Laura Lee Ramirez
Pastor
Pastor Ben and his wife, Laura Lee, come to Faith Bible Church from Coon Rapids, Iowa. Pastor Ben has served in the United States Air Force and Iowa Air National Guard as well as working with the Black Hawk County Sheriff's Office. Pastor Ben has a Bachelor of Science/Social Science degree from Upper Iowa University, as well as a Master of Arts in Theological Studies degree from Liberty University.
While in Coon Rapids, Ben shepherded First Christian Church as their Pastor, with his wife Laura Lee by his side. Pastor Ben and Laura Lee were married in 1989 and have raised five children. They currently have 7 granddaughters and 1 grandson. Laura Lee has a background in law enforcement and has served with her husband through leading women's Bible studies and using her musical talents, as well as her gift of hospitality.
The Ramirezes have been with Faith Bible Church since July 2016 and we are happy to have them as a part our family here at Faith Bible and excited to have them ministering in our community.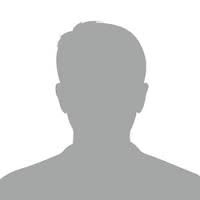 Teen
Leaders
Church Custodian
Dane joined our staff in 2014 and lives in Shinglehouse PA with his wife Bonnie. He is the father of 3 sons and has one grandson and one granddaughter.